The ARTE International Award has been awarded to The Color of the Skull by Sibs Shongwe-La Mer, a young South African director.
As part of the Cinéfondation Workshop, the ARTE International Prize of € 6000 was awarded yesterday to the feature film The Color of the Skull by Sibs Shongwe-La Mer. It is co-produced by Farès Ladjimi (Mille et Une Productions, France), Jean-Raymond Garcia (Uniproduction, France), Gijs Kerbosch (Halal, Netherlands) and Chuanne Blofield (Whitman Pictures, South Africa).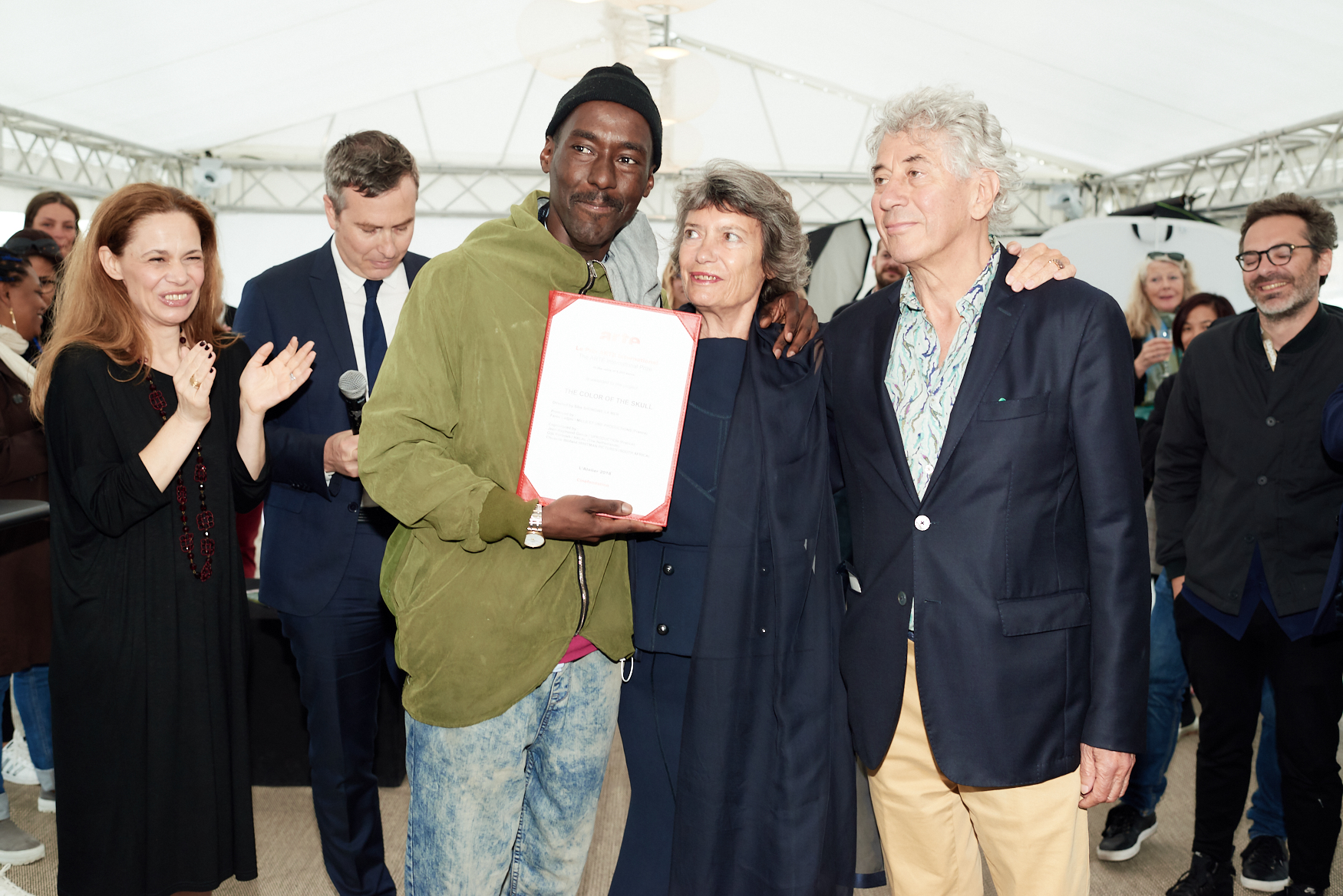 The diversity of artistic looks, the search for daring and inventive filmmakers, and the openness to young talents are at the heart of ARTE's editorial identity, as shown by their many films in Cannes this year.
To support emerging filmmakers, ARTE has put in place about ten awards and scholarships to encourage young directors and producers in the development phase of their films. This allows ARTE to spot them at prestigious international events and situate themselves at the very beginning of the creative process.
This desire to support new generations of filmmakers is also at the heart of Cinéfondation's missions. ARTE shares Georges Goldenstern's commitment to a demanding and innovative auteur cinema.
Annamaria Lodato and ARTE had meetings with directors and producers from various geographical and artistic backgrounds.
This year the ARTE International Prize was awarded to a project in post-apartheid South Africa, on the eve of the death of Nelson Mandela. The country is plunged into the visceral fear of a devastating war. Located beneath the great Drakensberg mountain range, the Puritan Afrikaner community is determined to defend its lands and culture against the nearby Zulu traditional settlement. In this exacerbated climate of racial hatred, the white supremacist militias are multiplying the training camps where teenagers are enrolled. Among them is Pieter, a 13-year-old boy. Meanwhile, Thato, a 23-year-old black man, flees Johannesburg and his troubled past to join the Zulu colony. He will be caught in a whirlwind of violence. Confronted with paranoia and carnage, Pieter and Thato carry the deep wounds of the country for each side.
Tags: Africa, Arte International Prize, ARTE International Prize Awarded to Sibs Shongwe-La Mer, Callsheet, Cannes Film Festival, film, film industry, film industry South Africa, Sibs Shongwe-La Mer